Oasis Suites
About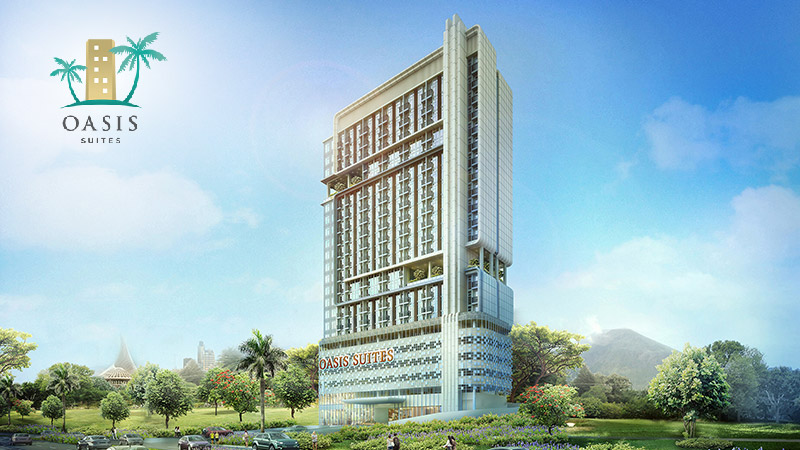 Oasis Suite adalah proyek apartemen dari Oyama Development yang terletak di Depok. Selain lokasi yang sangat strategis, Oasis Suites dibangun dengan konsep yang modern dan nyaman untuk dihuni.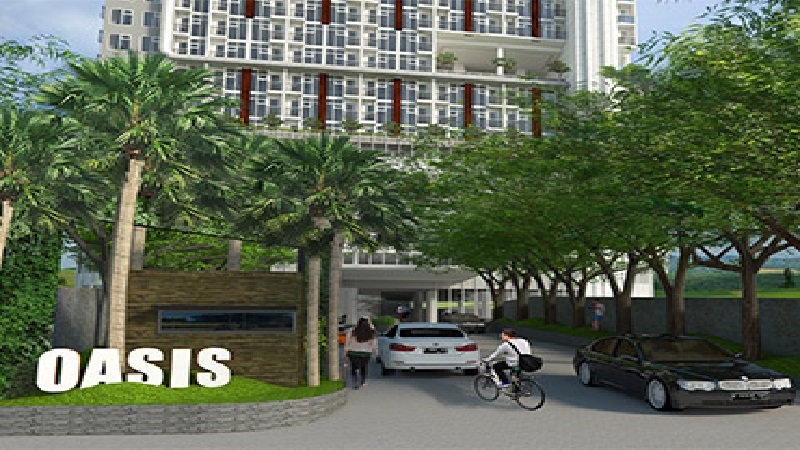 Oasis Suite terdiri dari 1 Single Tower Apartment project yang eksklusif and private. Oasis Suite memiliki konsep dan desain green-urban living, yaitu konsep yang mengutamakan kenyamanan untuk para penghuni dengan menyediakan banyak ruang hijau untuk meningkatkan kualitas hidup penghuninya. Fasilitas yang tersedia juga mengutamakan kenyamanan penghuninya, seperti Swimming Pool, Kids Pool, BBQ Corner, dan 2 Sky Garden (Low and High).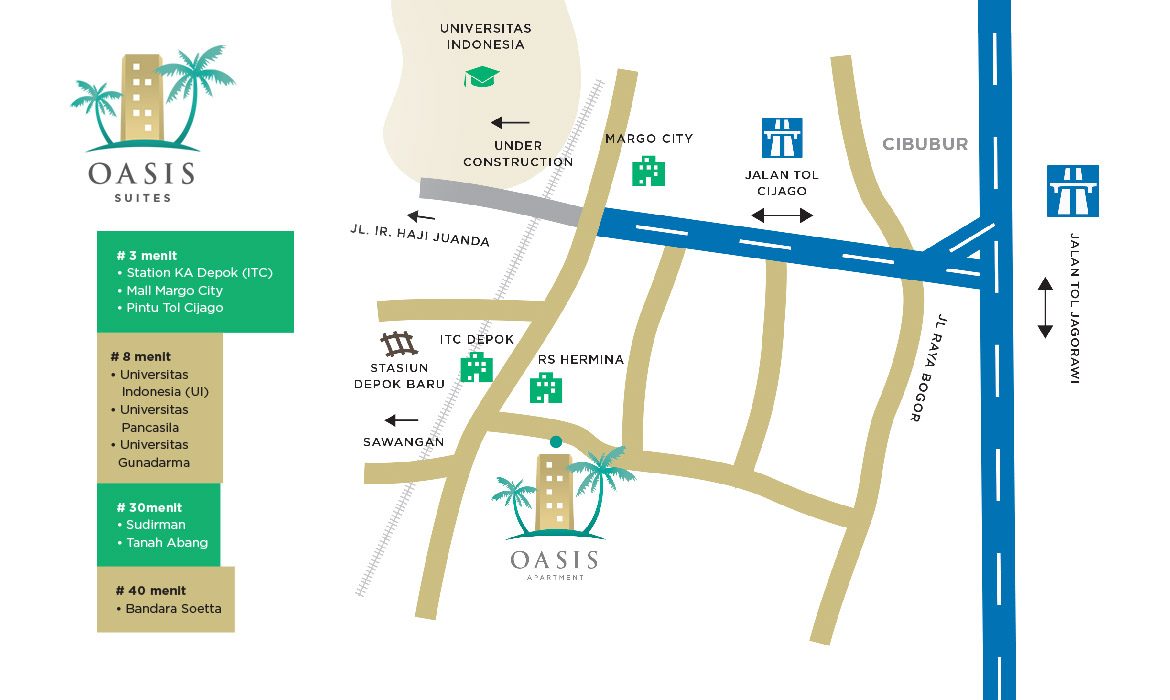 Lokasi yang strategis juga mengundang beberapa Achor Tenant seperti supermarket dan lifestyle store, yang kelak akan membuat para penghuni Oasis Suite lebih nyaman dan dapat beraktivitas dengan leluasa tanpa harus keluar hunian. Lokasi Oasis Suite juga dekat dengan universitas terbaik di Indonesia, mall, rumah sakit, sarana pendidikan, dan pusat bisnis. Jalur Tol terbaru pun akan memudahkan akses para penghuni untuk bisa berpergian ke berbagai tempat dengan mudah dan cepat.

Property Features
Attic
Wine Cellar
Gym
Lake View
Separate Shower
Skylights
Golf Course
Pet Allowed
Gas Detector
Basketball Court
Fireplace
Solar Heat
Wet Bar
Stone Surface
Health Club
Office/Den
Balcony
Trash Compactors
Pool
Storm Windows
Remodeled
Open Entertaining Kitchen
Backyard
Laundry
Self Storage
Panic Button
Video Phone
Storage Room
Wet & Dry Garbage
Ball Room & Pre Function
Backup Genset For 1 AC & 1 Lamp In Every Unit
Cafe Resto
Convenience Store
TV Cable
24 Hours Security With CCTV & Access Card
One gate access
Green park
Children playground
Jogging track & sport facilities
Smart key access
5 meters floor to floor height
Indoor sports club
Lifestyle supermarket
High speed elevator
Water treatment plant
Fire proof/rescue elevator
48 hrs emergency backup power
Child care
Thematic park
Study hall
Clinic
Atm Center
Cinema Theater
Sauna room
Retail
Function hall
Virtual office
Digital living
Sky garden
Sky Pool
Beach and surf club
Family Zone
All day Dining
Spa
Gym and Yoga
Sky Bar
Lounge
Wedding Lawn
Meeting Room