Tamansari Gangga
About
A PIECE OF PARADISE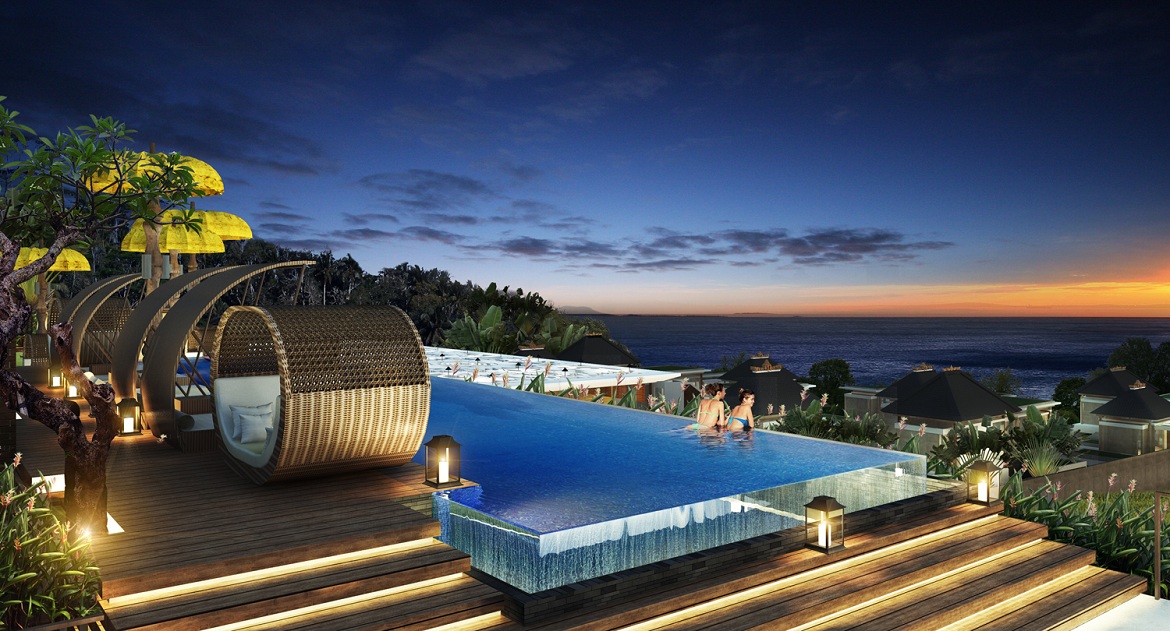 Indulge yourself and enjoy the heavenly hideaway with unique surroundings of beach, sea, and paddy fields. These private luxury villas in Bali are perfectly positioned on a gentle slope between verdant rice terraces and beautiful black-sand beaches overlooking the azure Indian Ocean.
Bask in the sun in your private garden, soak in the stunning sanctuary far from the clutches of stressful city life, or get pampered with a customised massage at the spa by our therapists.
Woo your special one with a dash of adventure, experience the pristine natural beauty of gangga beach on a horseback ride.
ENJOY THE PREMIUM LIFESTYLE
Stunning views over the ocean, gentle breeze and free flowing space welcomes you to this exceptional property, consists of 97 room villas and 38 luxurious villas, offering buyers an attractive revenue-generating investment. Fully managed and maintained by internationally renowned hotel & resort operator, entitles you to an absolute ownership plus returns from a share of net room revenues.
Life at Tamansari Gangga is enjoyed with unrestricted views to the azure ocean and direct access to the beach.
Play, relax, pamper, and indulge your senses with culinary pleasures of beach-view spa, swimming pools, bar and restaurants, complemented by hotel's five star facilities and services.

NARARYA & ANARGYA

Perched on the hillside, The Nararya & Anargya suites offer amazing ocean views from their elevated vintage point. The luxurious interior design is highly comfortable, featuring contemporary and bold designs that incorporates balinese cultural aspects to its modern feature.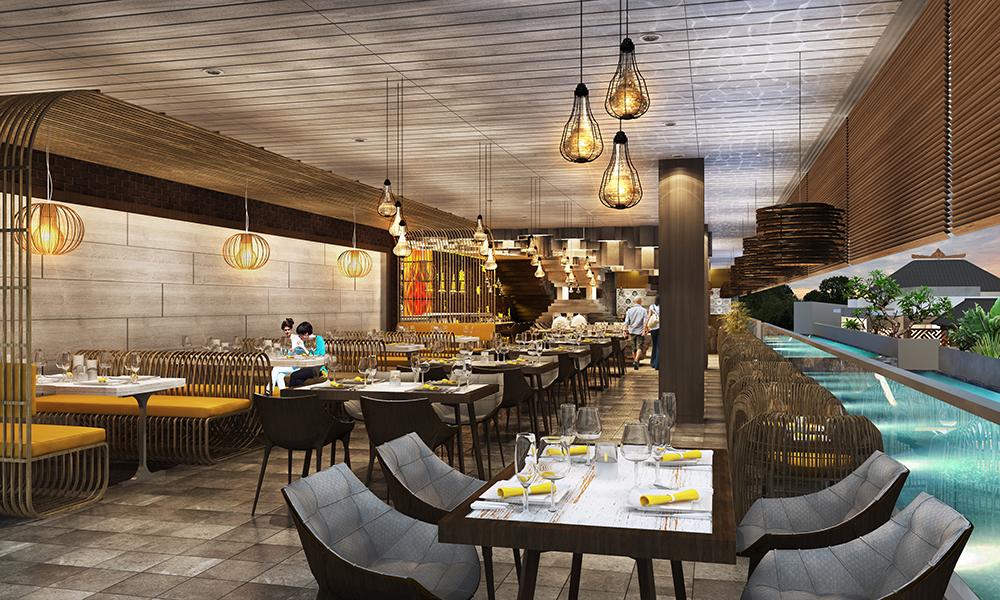 JANITRA & JIWANTA
These exclusice collection of suites feature a living area that opens onto a private balcony where lazy days can be spent enjoying the gentle ocean breezes while relaxing in your living room.
MAHESWARI
Enjoy a private and romantic getaway in these peaceful havens. The Maheswari Suites feature generous balcony space overlooking to the ocean.
KAYANA
The Kayana Suites open onto a private sun deck, allowing the gentle ocean breeze to circulate freely, the spacious wood deck is perfect for a cozy evening.
RESWARA
The Reswara Suites are exquisite example of space and privacy in perfect harmony. With not only a spacious living room but also a balcony overlooking the ocean creating a favourite spot for relaxing and drinking with the views by day or night.
ARUNA
Find your very own hide away sanctuary privately walled with luxuriant tropical garden nestled in verdant rice terraces with an uninterrupted views of the Indian Ocean, each of these one-bedroom villas is equipped with your own private pool, offering anywhere from 96 square metres of indoor and outdoor space.
PADMA
Relax within your own blissful private tropical garden, sun terrace, and swimming pool. Secluded within the verdant rice terraces, each of these two-bedroom two-storey villas offers sumptuous accommodations flowing over 159 square meters of indoor and outdoor spaces overlooking the Indian Ocean. Savour moments together as a family in your own private dwelling tucked away from the bustle of the city.
VIMALA
Enjoy a more spacious two-bedroom villas secluded within a private tropical courtyard creating serene setting for your leisure days. Come home to an approximately of 163 square meters of indoor and outdoor living space. Induldge yourself lounging in the sun and relaxing in romantic starlit dips in your private pool with majestic views to the beach.
Property Features
Attic
Wine Cellar
Gym
Lake View
Separate Shower
Skylights
Golf Course
Pet Allowed
Gas Detector
Basketball Court
Fireplace
Solar Heat
Wet Bar
Stone Surface
Health Club
Office/Den
Balcony
Trash Compactors
Pool
Storm Windows
Remodeled
Open Entertaining Kitchen
Backyard
Laundry
Self Storage
Panic Button
Video Phone
Storage Room
Wet & Dry Garbage
Ball Room & Pre Function
Backup Genset For 1 AC & 1 Lamp In Every Unit
Cafe Resto
Convenience Store
TV Cable
24 Hours Security With CCTV & Access Card
One gate access
Green park
Children playground
Jogging track & sport facilities
Smart key access
5 meters floor to floor height
Indoor sports club
Lifestyle supermarket
High speed elevator
Water treatment plant
Fire proof/rescue elevator
48 hrs emergency backup power
Child care
Thematic park
Study hall
Clinic
Atm Center
Cinema Theater
Sauna room
Retail
Function hall
Virtual office
Digital living
Sky garden
Find This Property on Maps