Tamansari Puri Bali 2
About
Image of Bali as a paradise in the world is true. Besides the beautiful panorama, the natural environment is maintained very well.
The Tamansari Puri Bali residential areas in Sawangan, Depok is also developed with a concept of residential nuanced Balinese resort, which features the image of Balinese elegance with a blend of modern architecture .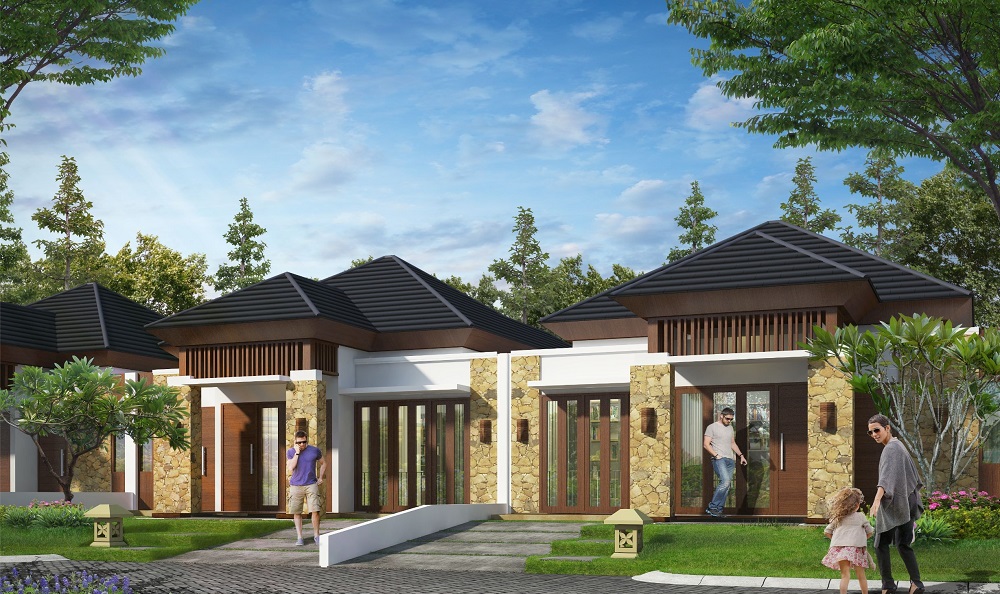 Entering the 200-meter long road to the gates of Tamansari Puri Bali, You would began to feel atmosphere of Bali.
There is limestone structure on the right side of the road that is reminiscent of street scenes in Jimbaran.
Arriving at the gate entrance, the exotic of Bali can not only be seen from the design of the gate, Garden with lush flowers also ready to welcome every guest who comes or returns home after a day of activities.
Go deeper into it again, you would be accompanied by the lake, rice field terracing and exotic plants of Bali such as frangipani, coconut palms and pandanus Bali as well as many different types of trees that grow on the island.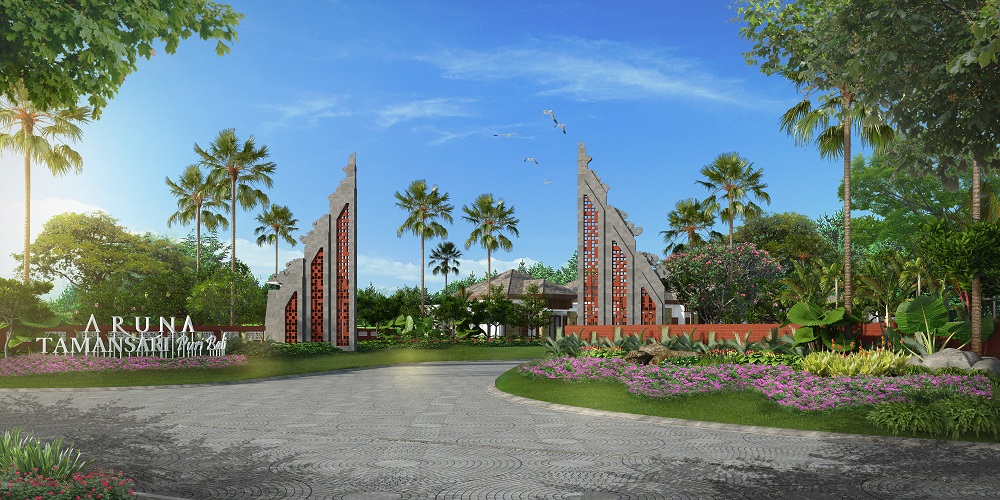 Splashing water from the artistic river along the areas, evokes the beautiful impression of Tamansari Puri Bali.
The landscape of Tamansari Puri Bali is designed in such a way as to resemble the landscape of Bali that is well-known as the most beautiful lanscape in the world.
Each banjar (cluster) is equipped with parks nuanced Balinese and huts in Bali architecture. In addition, hardscape ornaments are identical to the island of Bali.
Property Features
Attic
Wine Cellar
Gym
Lake View
Separate Shower
Skylights
Golf Course
Pet Allowed
Gas Detector
Basketball Court
Fireplace
Solar Heat
Wet Bar
Stone Surface
Health Club
Office/Den
Balcony
Trash Compactors
Pool
Storm Windows
Remodeled
Open Entertaining Kitchen
Backyard
Laundry
Self Storage
Panic Button
Video Phone
Storage Room
Wet & Dry Garbage
Ball Room & Pre Function
Backup Genset For 1 AC & 1 Lamp In Every Unit
Cafe Resto
Convenience Store
TV Cable
24 Hours Security With CCTV & Access Card
One gate access
Green park
Children playground
Jogging track & sport facilities
Smart key access
5 meters floor to floor height
Indoor sports club
Lifestyle supermarket
High speed elevator
Water treatment plant
Fire proof/rescue elevator
48 hrs emergency backup power
Child care
Thematic park
Study hall
Clinic
Atm Center
Cinema Theater
Sauna room
Retail
Function hall
Virtual office
Digital living
Sky garden
Sky Pool
Beach and surf club
Family Zone
All day Dining
Spa
Gym and Yoga
Sky Bar
Lounge
Wedding Lawn
Meeting Room
Contact Our Agents
Find This Property on Maps