The Conexio LRT Superblock
About
The Conexio LRT Superblock adalah kawasan hunian yang berdiri di lahan 3,05ha, berada di tengah lokasi strategis yang
nantinya di fasilitasi oleh bebrapa fasilitas kawasan seperti Lifestyle Mall yang nantinya akan dibangun di tengah
kawasan hunian ini. selain itu hunian ini juga meiliki keunggulan akses transpotasi, yaitu dekat dengan akses Tol dan
terkoneksi langsung dengan stasiun LRT, dengan demikian hunian ini berkonsepkan " One Step To Everywhere… " yang
terdiri dari empat tower dan satu mall.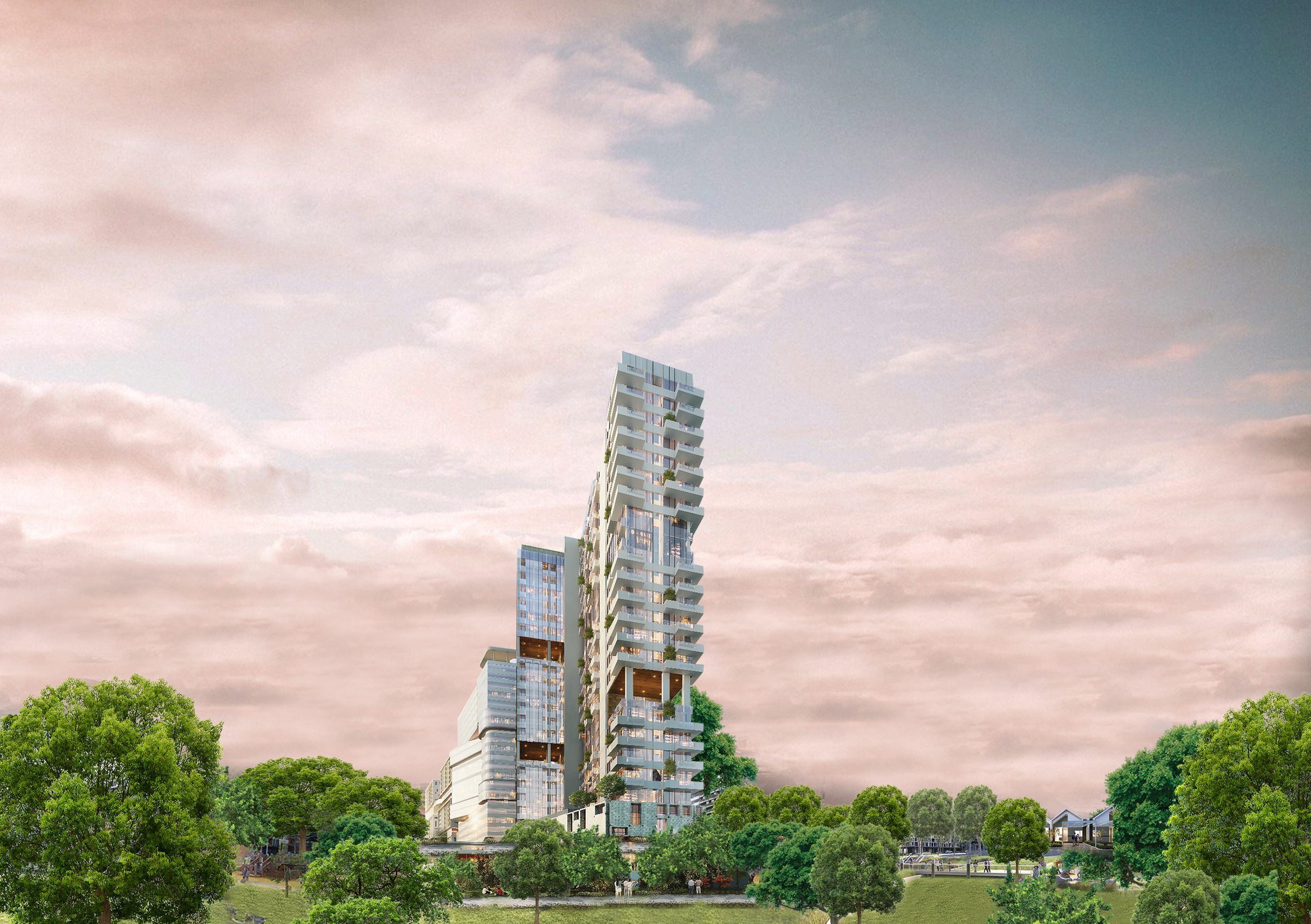 The Conexio memiliki akses yang sangat stategis karena terkoneksi langsung dengan Station LRT Jatibening (Cikunir 1) 0 KM, hanya 100 meter dari Gerbang masuk Tol Jatibening dan Exit Tol Jatibening/Cikunir 1, dan 500 meter dari Tol Becakayu (bekasi cawang kampung melayu) 1 KM dari pintu TOL JORR arah kepondok Indah dan Kebekasi. 300 meter untuk naik Transjakarta.(selangkah kejakarta).
Bekasi sebagai Penyanggah kota jakarta akan menjadi ICON PROPERTY (Lokasi Sunrise Property). Termasuk apartemen yang akan dilewati LRT dan transportasi urban masal akan menjadi primadona karena pertumbuhan Nilai investasi akan naik sekitar 30%- 50% per tahun.
Keuntungan Mengambil Apertemen The Conexio LRT Superblock adalah pangsa yg jelas 3,5 KM dr jakarta, dekat kampus Gunadarma Cikunir yg sedang dibangun dengan, memiliki ribuan mahasiswa. Dekat dengan fasilitas Rumah Sakit, Klinik dan SPBU. Serta Hanya 15 -30 menit untuk sampai pusat perkantoran willayah Cawang dan Sudirman,serta dekat dengan Bandara Halim dan ini menambah nilai investasi baik untuk Rental /sewa, maupun secondary market.
Property Features
Attic
Wine Cellar
Gym
Lake View
Separate Shower
Skylights
Golf Course
Pet Allowed
Gas Detector
Basketball Court
Fireplace
Solar Heat
Wet Bar
Stone Surface
Health Club
Office/Den
Balcony
Trash Compactors
Pool
Storm Windows
Remodeled
Open Entertaining Kitchen
Backyard
Laundry
Self Storage
Panic Button
Video Phone
Storage Room
Wet & Dry Garbage
Ball Room & Pre Function
Backup Genset For 1 AC & 1 Lamp In Every Unit
Cafe Resto
Convenience Store
TV Cable
24 Hours Security With CCTV & Access Card
One gate access
Green park
Children playground
Jogging track & sport facilities
Smart key access
5 meters floor to floor height
Indoor sports club
Lifestyle supermarket
High speed elevator
Water treatment plant
Fire proof/rescue elevator
48 hrs emergency backup power
Child care
Thematic park
Study hall
Clinic
Atm Center
Cinema Theater
Sauna room
Retail
Function hall
Virtual office
Digital living
Sky garden
Sky Pool
Beach and surf club
Family Zone
All day Dining
Spa
Gym and Yoga
Sky Bar
Lounge
Wedding Lawn
Meeting Room
Nest Playground
Co-Working Space
Skateboard Court
Fitness Outdoor
River Activity
Smart Home System
Underground Utilities
Contact Our Agents