The Windsor
About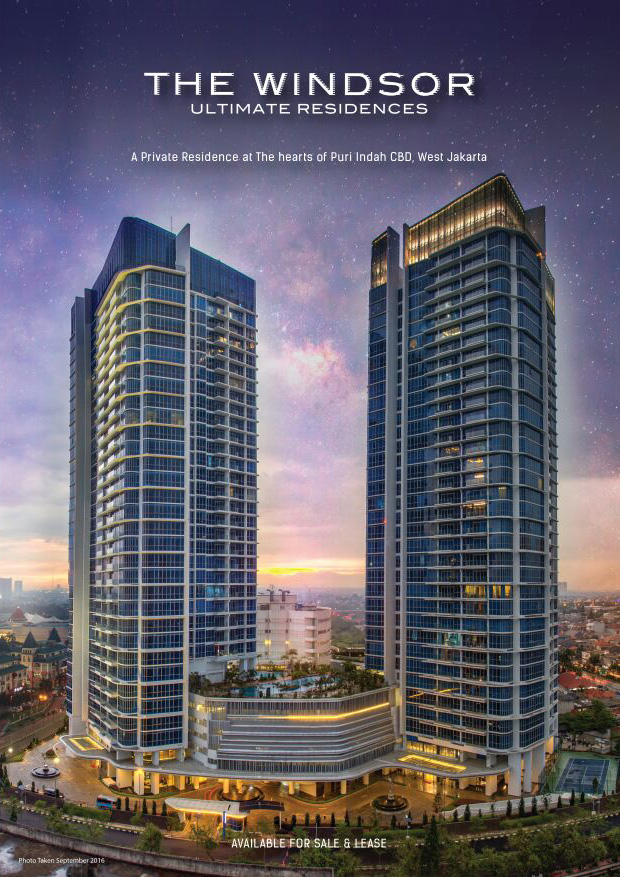 Terletak di kawasan elit Puri Indah CBD, Jakarta Barat. The windsor menjadi hunian yang tepat untuk anda yang mendambakan kehidupan urban dengan pemandangan yang luas.
Lokasi yang strategis sangat menguntungkan karena dikelilingi oleh pusat perbelanjaan, gedung gedung perkantoran, sekolah international, rumah sakit international dan akan hadir juga hotel bintang 5.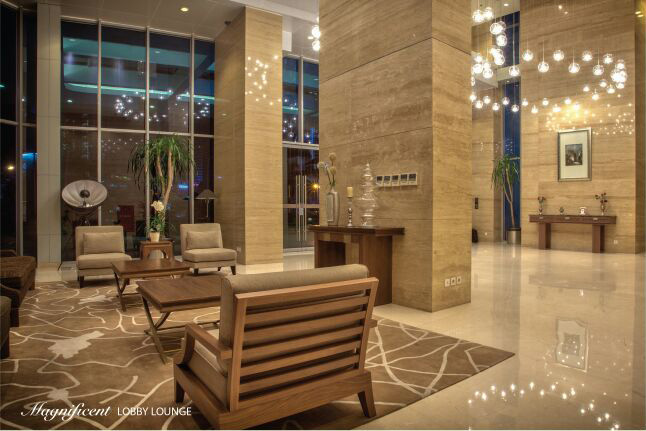 Fasiltias yang lengkap dan mewah seperti :
Kolam renang
Tempat Fitness
Sauna & Jacuzi
Lapangan Tenis
Taman Bermain Anak
Lapangan Squash
Ruang Serba Guna
Akan memanjakan anda yang memutuskan untuk membeli unit di apartemen the windsor ini.

Dengan berbagai fasilitas yang ditawarkan, The Windsor menjadi salah satu pilihan investasi yang menjanjikan untuk dipilih. Akses yang mudah menuju lokasi ini dengan tiga jalan tol utama yang tersedia menjadi nilai tambah untuk Anda segera berinvestasi disini.

Property Features
Attic
Wine Cellar
Gym
Lake View
Separate Shower
Skylights
Golf Course
Pet Allowed
Gas Detector
Basketball Court
Fireplace
Solar Heat
Wet Bar
Stone Surface
Health Club
Office/Den
Balcony
Trash Compactors
Pool
Storm Windows
Remodeled
Open Entertaining Kitchen
Backyard
Laundry
Self Storage
Panic Button
Video Phone
Storage Room
Wet & Dry Garbage
Ball Room & Pre Function
Backup Genset For 1 AC & 1 Lamp In Every Unit
Cafe Resto
Convenience Store
TV Cable
24 Hours Security With CCTV & Access Card
One gate access
Green park
Children playground
Jogging track & sport facilities
Smart key access
5 meters floor to floor height
Indoor sports club
Lifestyle supermarket
High speed elevator
Water treatment plant
Fire proof/rescue elevator
48 hrs emergency backup power
Child care
Thematic park
Study hall
Clinic
Atm Center
Cinema Theater
Sauna room
Retail
Function hall
Virtual office
Digital living
Sky garden
Sky Pool
Beach and surf club
Family Zone
All day Dining
Spa
Gym and Yoga
Sky Bar
Lounge
Wedding Lawn
Meeting Room