The Windsor
About
The Windsor merupakan apartemen mewah di kawasan Puri Indah CBD, Jakarta Barat. Membawa konsep hunian mewah dengan design yang unik dan setiap ruang kamar memiliki bidang kaca jendela dari lantai sampai langit-langit, sehingga memberi kesan luas dengan pemandangan yang indah.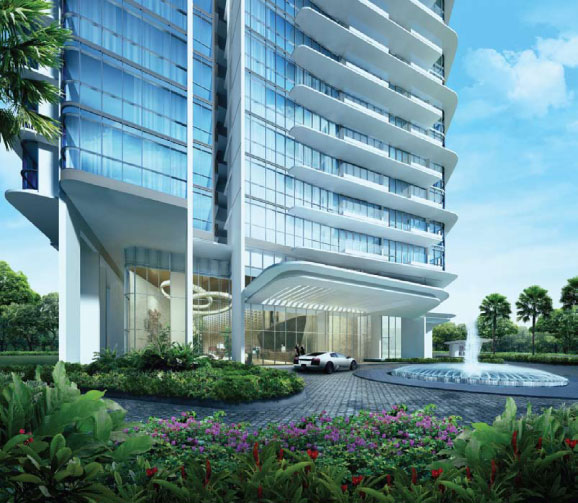 The Windsor dilengkapi dengan fasilitas bintang 5, seperti 2 lift pribadi untuk setiap unit juga memanjakan penghuni dengan fasilitas kolam renang, sauna & jacuzi, tempat fitness beserta kelas yoganya yang dapat membuat anda rileks dan sehat. Selain itu lapangan tenis, lapangan squash, tempat bermain anak serta ruang serba guna.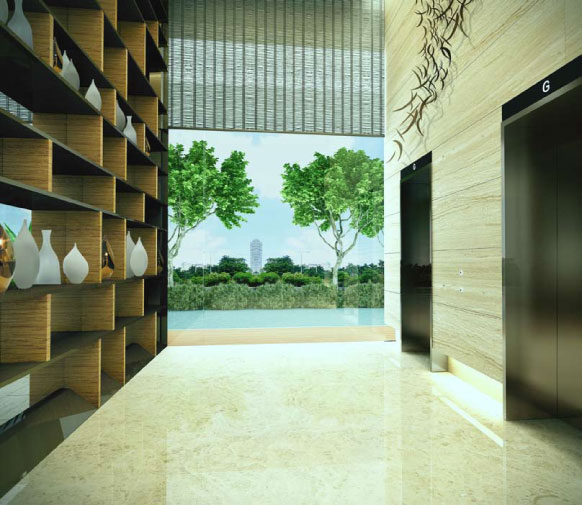 Setiap penghuni juga akan mendapatkan fasilitas "Dedicated Parking Lot" artinya tempat parkir setiap unit sudah diatur sehingga setiap penghuni telah mendapatkan tempat parkir khusus yang tetap, tidak berpindah-pindah.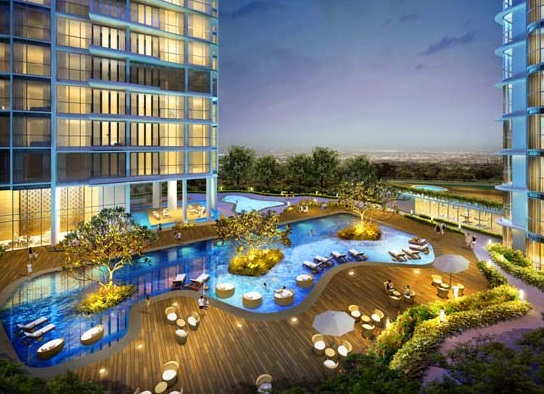 Selain fasilitas tersebut, the Windsor berlokasi di daerah strategis, dikelilingi oleh pusat perbelanjaan mewah, gedung gedung perkantoran, sekolah international, rumah sakit international, dan akan hadir juga hotel bintang 5. Dan hanya selangkah menuju tempat tersebut. Itulah semua kenyamanan yang disediakan The Windsor, semua fasilitaas dan kenyamanan dengan privasi level yang tinggi yang membedakan dengan hunian lainnya,
Tipe Unit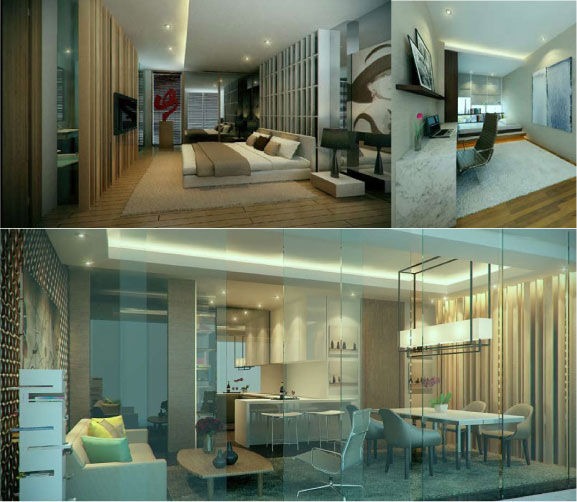 Terdapat tipe 2 kamar dengan luas 111 sqm sampai dengan tipe 4 kamar dengan luas 186 sqm. Semua unit apartemen sudah dilengkapi pendingin ruangan/AC, pemanas air, kitchen set, lemari es, elektrik stove, cooker hood, water purifier, dan memakai marmer. Setiap kamar tidur sudah dilengkapi dengan lemari pakaian, sedangkan kamar mandi sudah lengkap dengan shower dan bath tub.
Harga dan Pembayaran
Harga mulai dari 4,55 milyar rupiah dan saat ini sedang ada bonus promo full furnished. The Windsor juga telah bekerja sama dengan Bank-bank pemberi kredit (KPA) yaitu BCA, CIMB Niaga, Mandiri, UOB, OCBC NISP, BTN, BJB.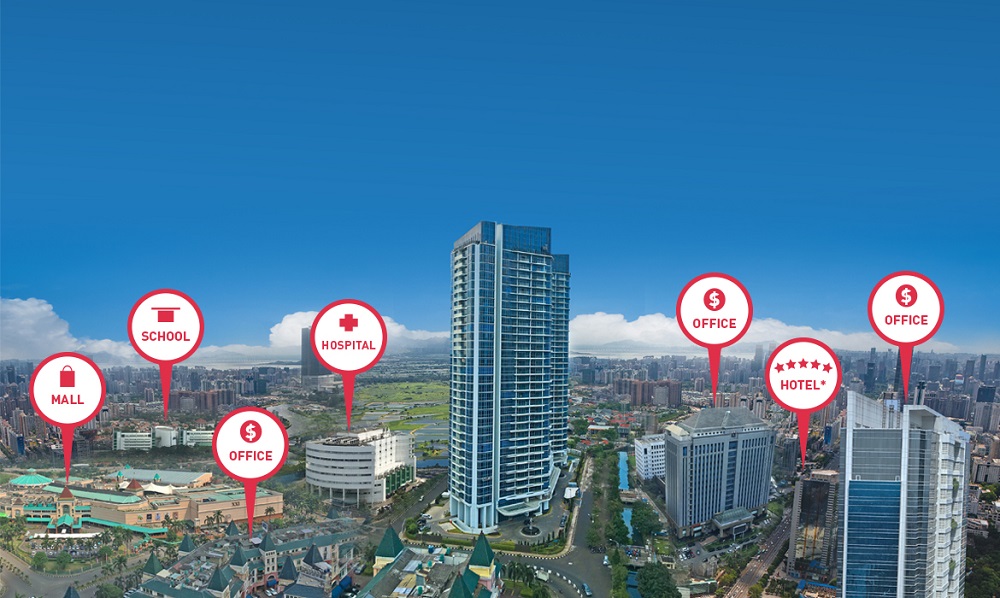 Pilihan Berinvestasi
Saat ini kawasan Puri Indah CBD menjadi kawasan yang sangat berkembang dengan kawawan bisnisnya yang ditunjang dengan akses tiga jalan tol utama yang membuat lokasi Puri Indah CBD ini dapat dicapai dari manapun dengan mudah dan nyaman, sehingga menjadi pilihan dari banyak pengusaha untuk mengembangkan bisnisnya dan juga berinvestasi di Puri Indah CBD.
Property Features
Attic
Wine Cellar
Gym
Lake View
Separate Shower
Skylights
Golf Course
Pet Allowed
Gas Detector
Basketball Court
Fireplace
Solar Heat
Wet Bar
Stone Surface
Health Club
Office/Den
Balcony
Trash Compactors
Pool
Storm Windows
Remodeled
Open Entertaining Kitchen
Backyard
Laundry
Self Storage
Panic Button
Video Phone
Storage Room
Wet & Dry Garbage
Ball Room & Pre Function
Backup Genset For 1 AC & 1 Lamp In Every Unit
Cafe Resto
Convenience Store
TV Cable
24 Hours Security With CCTV & Access Card
One gate access
Green park
Children playground
Jogging track & sport facilities
Smart key access
5 meters floor to floor height
Indoor sports club
Lifestyle supermarket
High speed elevator
Water treatment plant
Fire proof/rescue elevator
48 hrs emergency backup power
Child care
Thematic park
Study hall
Clinic
Atm Center
Cinema Theater
Sauna room
Retail
Function hall
Virtual office
Digital living
Sky garden
Sky Pool
Beach and surf club
Family Zone
All day Dining
Spa
Gym and Yoga
Sky Bar
Lounge
Wedding Lawn
Meeting Room
Find This Property on Maps